DST's Road Warrior on the Radio!
Every Tuesday on the radio show "Al in the Afternoon" KTOE 1420 Mankato MN our Road Warrior shares the interesting, the peculiar and funky points of interest he has visited in the small towns of the Midwest. Below you will find (to date) 44 World's Largest Attactions and over 100 (one of a kind) roadside points of interest, to hear DST's Road Warrior online visit ktoe.com
When you want to mail a letter why not in the World's Largest Mailbox in Casey IL (population 2264)
3/17/2020
In October 2015, Jim and his team unveiled the world's Largest mailbox measuring a whopping 162.63 m³ (5,743.41 ft³). A giant version of a standard US mailbox, it has an internal volume of 5,743.41 cubic feet (162.63 m³) and a built-in stairway inside the post stand so that visitors can climb up to the box. Located in Casey's downtown business district, it's designed to accept mail (which, when deposited, raises a red flag), and Jim intends to use the interior space to set up a museum of mail history.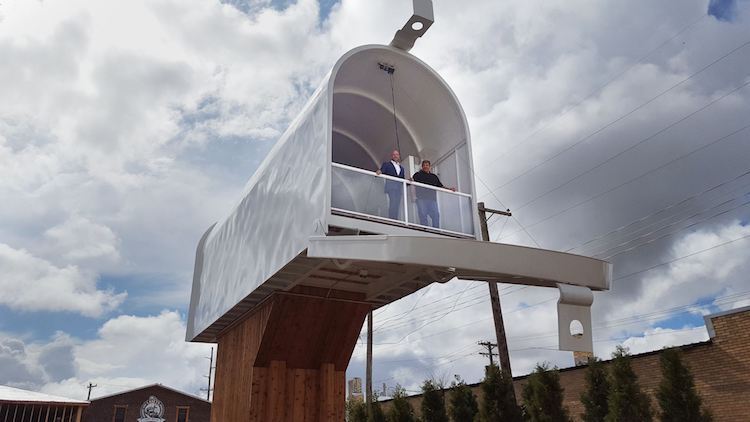 ---
Not just a talking cow, but the World's Largest TALKING Cow in Neillsville WI (population 2,400)
3/17/2020
All art should be on a easel, why not on the "World's Largest Easel" in Goodland Kansas (population 4,400)
3/17/2020
I'd love a cup at the World's Largest Swedish Coffee Pot & Cup in Stanton, Iowa (population 682)
3/17/2020
You had better duck when you see the World's Largest Black Duck Statue in Blackduck, Minnesota
3/17/2020
---
View Archive